Email Marketing
Shopify App
Aument puts marketing capability in your hands, via automated email marketing, newsletters, and holiday campaigns with pre-built templates. No learning curve, no coding required
Set up email marketing and SMS fundamentals in seconds.
Our marketing automation platform was built so that Shopify brands can simply drive purchases, at the click of a button.
✅ Launch plug and play marketing automations
✅ Take advantage of customizable email templates
✅ Target pre-built audience segments
Email marketing automations
Tired of seeing customers abandon their cart without completing their purchase? Recover those abandoned carts with just a few clicks! With the abandoned cart recovery feature, you can set up customized emails and SMS messages to motivate your customers to return and complete their purchase. Increase your sales and turn lost customers into loyal ones with this amazing email marketing feature!
This email marketing automation detects which customers made a single purchase and are ready to purchase again in your online store, sending personalized emails to motivate them. You can offer them exclusive discounts and special promotions on selected products. Make your customers come back to your store and increase your revenue!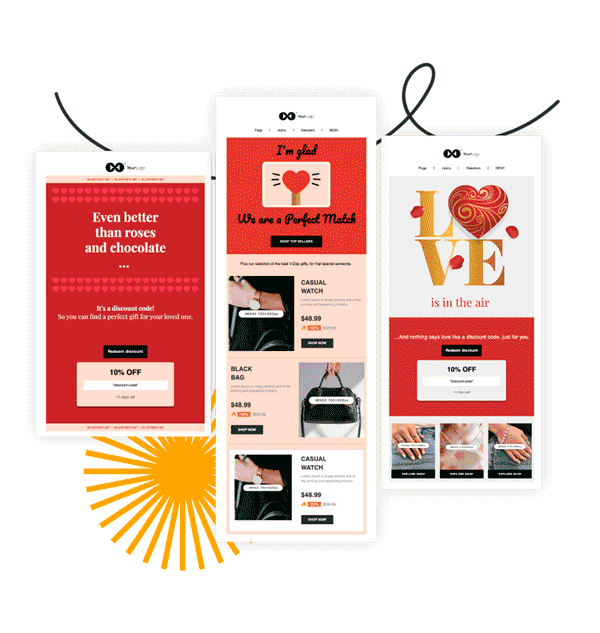 Celebrate in style and boost your sales with Holiday Email Marketing! Set up email sequences with themed templates and send special promotions to your customers on important dates. Forget the stress of planning your holiday marketing campaigns and let Aument take care of everything.
Did you know 74% of subscribers expect to receive a welcome email? Convert up to 50% of those into new sales by setting up a welcome email automation. Tell your brand's story, highlight your star products, and offer unique discount coupons for their first purchase. Make your customers feel valued and connect them to your brand from the very beginning!
Take your email marketing campaigns to the next level
It's so important for us to reach everyone who could benefit from our supplements and, until we started using Aument, we didn't realize how many eager buyers we were missing!
It's hard to stand out in such a popular market like fashion so we welcome any help we can get! Aument lent us a hand and its automations were so easy to set up…
I used Aument to recover abandoned carts, and immediately saw a difference in terms of purchases completed and revenue. I didn't need an expert …